Meet Our Team
Rick Garcia
Owner, Enrolled Agent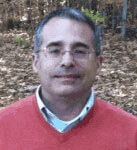 Rick lives in Liberty, with his wife Tammy. They have two kids; Audrey, who is working on her Masters in Northern Ireland, and Ben, who is editing movie trailers in Los Angeles. Rick and Tammy enjoy camping, hiking, and kayaking.
Rick earned a B. S. in Business/Accounting from St. Joseph's College in Standish, Maine. After graduating, Rick went into the retail field and eventually started his own small business. After selling the business in 2007, Rick decided to start a career in tax accounting. He eventually became an enrolled agent and went back to school part-time to earn his master's in accounting.
In 2017, Rick was a partner at Back River Tax Accountants, and in 2019 went out on his own, starting the practice now known as RG Tax Accounting & Resolution with offices in Augusta, Brunswick, and Stonington.
During this time, Rick has helped businesses and individuals save money on taxes, choose the right structure for their businesses, and plan for the future. Being licensed in securities and insurance helps Rick guide his clients with their retirement and investment planning. Rick also has experience representing clients before the IRS. Over the years Rick has helped many clients get their IRS problems under control. He has had a lot of success helping clients with OIC's (Offer in Compromise) or manageable payment plans. You can reach Rick via email at [email protected].
Trish Waterhouse
Administrative Assistant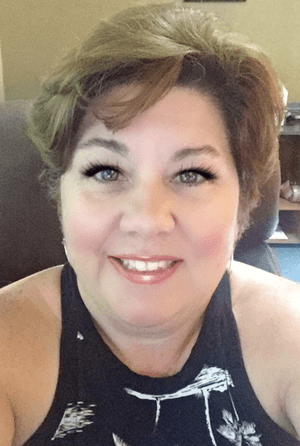 Trish Waterhouse has been working with Rick since October of 2018. Working in the tax accounting world was new for her but she has found it to be very rewarding. She has over twenty years of experience in office work and receptionist duties. She will be your first contact at the office. It will be her voice that greets you when you call or visit the office. Trish was born in raised in central Maine, she and her husband Ian resided in Brunswick for a few years, eventually settling down in Dresden. Trish and Ian have two sons, Taran who also lives in Dresden with his wife Felicia, two stepsons, and their daughter. Taran and Ian both work for Bath Iron Works. Her younger son Jared settled in Kansas with his wife Hannah after serving 5 years in the Army. He is now in charge of all IT repairs and installation for three large restaurants and a Kobe beef cattle company in Kansas.
With Trish's background in clerical positions for so many years, she enjoys the people she meets and the satisfaction that comes from this type of work. She is very fond of cooking, baking, and hosting gatherings with family and friends. She is also a huge Disney fan, visiting Disney World several times, but also has traveled throughout the United States and abroad to Europe and the Caribbean. Trish can be reached by email at [email protected].